Hit enter to search or ESC to close
Thai Supermarket
.
The Authentic Taste of Thailand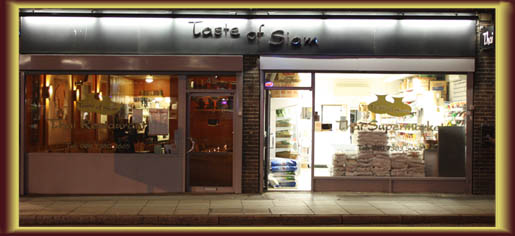 The Taste of Siam Supermarket opened in 2005 and operates next door to Taste of Siam Restaurant on Camden High Street. Our supermarket specialises in far east ingredients such as Thai Jasmine rice, sushi rice, brown rice (2kg, 5kg, 10kg) and Thai herbs such as holy basil, sweet basil and kaffir lime leaves. We stock a large variety of instant noodles, snacks, soft drinks, ready-made starters such as spring rolls, samosas, dumplings and much more. Please feel free to contact us on 0207 383 5002 to find out if we have the ingredients you need!
Our staff are very helpful in giving tips and guidance on Thai cooking, so please pay us a visit!
We're open from 10:00-22:00 every day